(1962, Grabs, Canton St. Gallen, Switzerland)
Now living in Zurich, Switzerland
Pipilotti Rist may be considered a pop star of the Swiss artistic scene. Indeed, she was a member of the "Les Reines Prochaines" group between 1988 and 1994, appearing in performances with them, producing her own concert work and recording a number of albums.
As a producer, director and often actress in her videos, she sets out to develop topical issues, such as the difference between the sexes, identity, femininity and the culture of entertainment. She devises her works as clips with a sting in the tail with no less effectiveness than commercial creators, the only difference being that she brings in blurring elements such as scratches, lurid and runny colours, fuzziness, soft focus, shakiness and sonic discords. In this way she manipulates her medium to the extent necessary to draw effects from it that give an ambiguous status to the image. She also composes the sound tracks herself, often re-interpreting familiar tunes.
The harmonious combinations she produces between soft music and visual reveries plunge the beholder into dreamy visions with strings of images devoid of any narrative structure.
Pipilotti Rist attaches a lot of importance to installations and environmental art, both indoors and in the public arena. She puts an effort into offering spectators a genuine experience, which is often sensual and poetic thanks to their immersion in spaces that have been so totally changed that they find themselves doubting reality.
Sip my Ocean, 1996
Installation audio vidéo
Son en collaboration avec Anders Guggisberg
Exposition Partit amistós – sentiments electrònics, 2010, Fundació Joan Miró, Barcelone, E
Photographie Pere Pratdesaba
Courtesy the artist, Hauser & Wirth et Luhring Augustine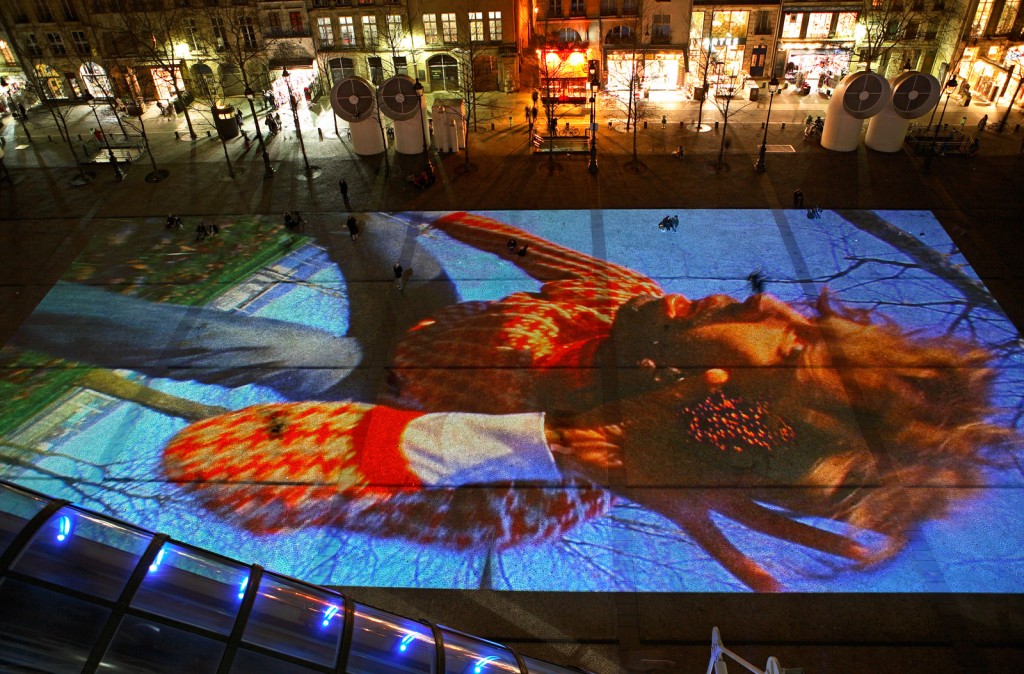 A la belle étoile  <Under The Sky>, 2007
Installation audio vidéo
A la belle étoile, Centre Georges Pompidou, Paris, FR
Photographie Georges Meguerditchian
Courtesy the artist, Hauser & Wirth et Luhring Augustine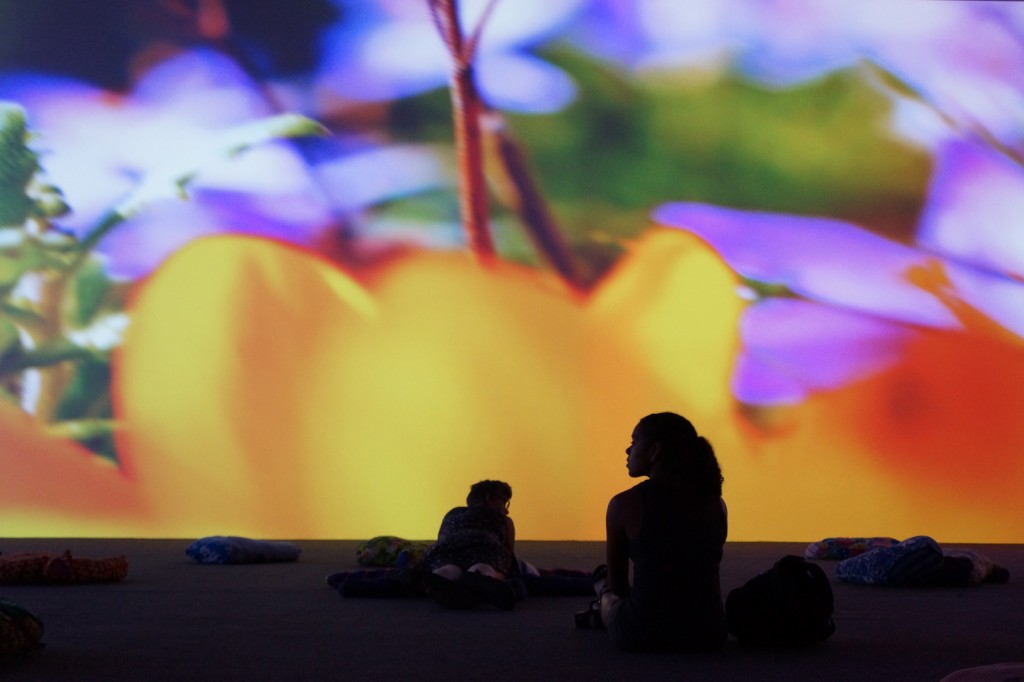 Mercy Garden Retour Skin, 2014
installation audio vidéo
Photographie Pipilotti Rist
Courtesy the artist, Hauser & Wirth et Luhring Augustine