Sabina Lang (1972, Berne, Switzerland) and
Daniel Baumann (1967, San Francisco, USA)
Now living in Burgdorf, Switzerland
The twosome have been working together since 1990 under the name of Lang/Baumann or simply L/B.
From the very beginning of their joint work, the two artists have been attached to practices that intimately mix art with the experience of everyday life. Elements drawn from the history of art as well as the applied arts and everyday life form the basis of their installations, which play subtly on the borderlines between ornament and utilitarian value. Following a post-modernism aesthetic, as inspired by the 1970s, the two, in a period of only a few years, transformed their rather nostalgic fascination into a veritable contemporary visual system. With wall paintings, wallpaper, furniture or architectural micros, L/B create colourful environments. In public places, the two artists' interventions modify locations and anonymous objects (from the stadium to the treadmill, going via the hotel room) to transform space and how it is experienced. They hijack elements that everyone is familiar with and place them in new situations that make them incongruous. They have also expanded their urban interventions by making pavement paintings.
The L/B team of two, which is renowned for its work on the borderline between art, architecture and design, makes play on confusing genres. They have a predilection for site-specific interventions, which tend towards an osmosis between shape and context, both in the museum institution and the public arena, permanently posing one question: that of use and interaction.

Beautiful Steps #2, 2009
Exposition Utopics, Biel-Bienne
Courtesy: Kunstsammlung der Stadt Biel-Bienne CH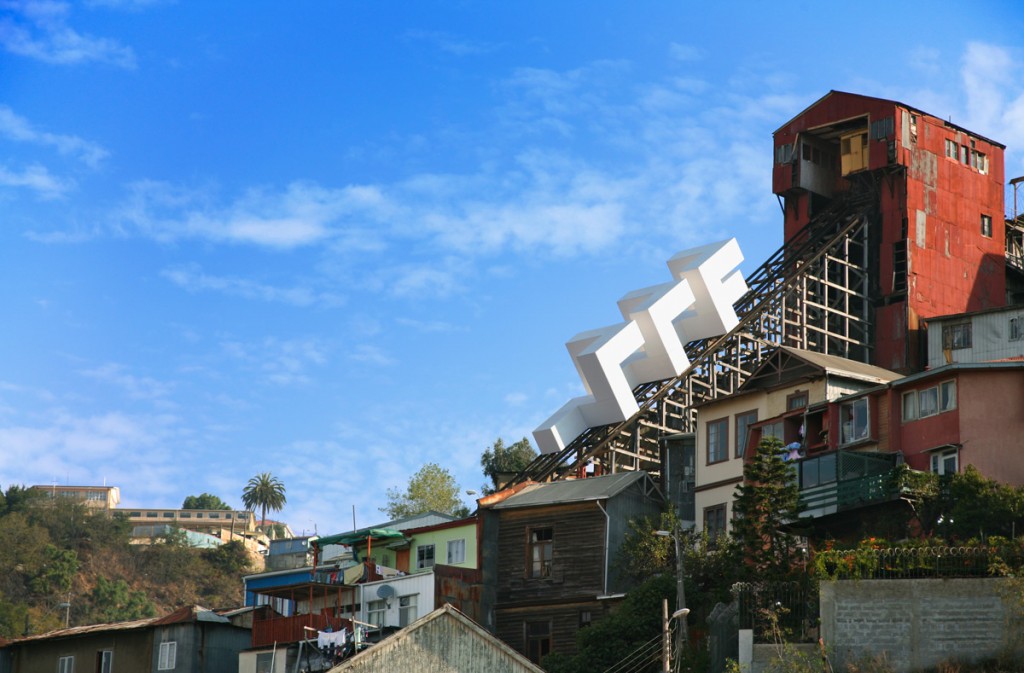 Spiral #3, 2013
Of Bridges & Borders Monjas, Valparaiso CL
Photographie Antonio Corcuera
Beautiful Walls #22, 2012
The Old, the New, the Different, Kunsthalle, Bern CH